Extract from our reference list
We have listed a few of our reference customers below.
Reference list

Premium AEROTEC GmbH
Bergstr. 4
26954 Nordenham
100% subsidiary of EADS Deutschland GmbH, München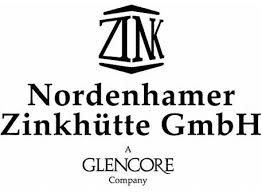 Nordenhamer Zinkhütte GmbH
Johannastraße 1
26954 Nordenham

Kronos Titan GmbH
Titanstraße 1
26954 Nordenham
KML Miller GmbH
Industriestraße 19
D-77933 Lahr

Norddeutsche Seekabelwerke GmbH
Kabelstraße 9-11
26954 Nordenham

Weser-Metall GmbH
Johannastraße 2
26954 Nordenham

DSD NOELL GmbH
Alfred-Nobel-Str. 20
97080 Würzburg

PCK Raffinerie GmbH
Passower Chaussee 111
16303 Schwedt/Oder

Hamburger Hafen und Logistik AG
Bei St. Annen 1
20457 Hamburg
SHIPTEC Industrial & Shipyard Technologies GmbH
Am Tidehafen 3
26931 Elsfleth
We would be happy to provide you with further references in a personal interview.